G rated Limerick home upgraded to A3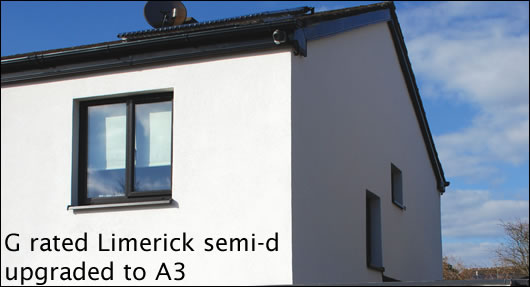 Keen to demonstrate just how big an improvement can be made to even the least energy efficient house, Darren Lee totally overhauled his hollow block Limerick home, lifting its BER from a G to an A3
I get envious visiting buildings for Construct Ireland: they're typically bright, spacious and very well designed – exactly the kind of places I'd like to live. Insulation contractors must feel the same – you couldn't spend too long making buildings more comfortable without thinking about your own home.

Darren Lee didn't. The director of insulation contractors Ecowarm moved into his semi-detached hollow block house in Castletroy, Limerick three years ago. Built in 1974, Lee says the house had literally no insulation. "It was a kip to be honest," he says.

He started renovating two years ago, and has since upgraded his whole building envelope and installed new heating equipment, boosting the house's BER from a G to an A3.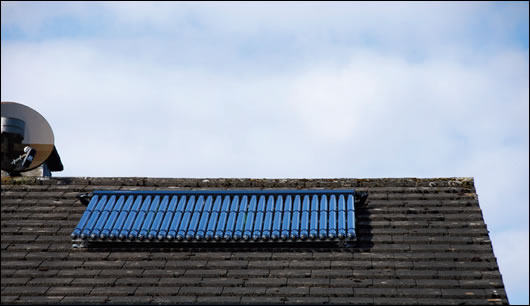 Hot water is supplied by an evacuated tube array from Kingspan Solar

Lee upgraded his walls externally with 150mm of Aerobord's Platinum AeroXTP and inside with 50mm of Aerbord Aerogyp Platinum bonded to 12.5mm plasterboard. Aerobord Platinum is a graphite-enhanced expanded polystyrene (EPS) insulation. The upgraded walls now have a U-value of 0.16 W/m2K.

"We recently tested white EPS external insulation panels fitted in 1966," says Aerobord's Brian Cahill. "Although the wall was exposed to south westerly winds and driving rain, the thermal conductivity of the material was the same in January of this year as it was when fitted back then."

Both sections of the ground floor were insulated too – the solid section with 50mm of Aerobord's high density EPS, the suspended section with 100mm of Aerobord Platinum EPS 70 between the joists, delivering a U-value of 0.23 W/m2K for both parts.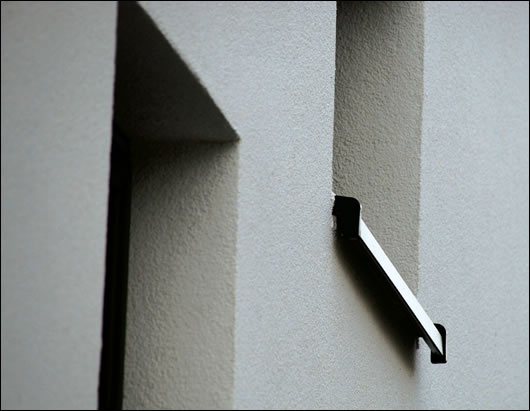 Single-glazed windows were replaced with double-glazed argon-filled units supplied by Carey Glass

Lee insulated his pitched roof with 600mm of blown Rockwool, and says this has given it a rather stunning U-value of 0.08 W/m2K. A flat roof section was insulated with 100mm of Rockwool Flexi between the joists and 50mm of high density Rockwool on top to gave it a U-value of 0.20 W/m2K.

Lee replaced his single-glazed windows with double-glazed argon-filled units – the glass was manufactured by Carey Glass in Nenagh, Co Tipperary, while the frames were supplied by local manufacturer Eoin O'Shaughnessy u Aluminium. The windows have an overall U-value of 1.5 W/m2K.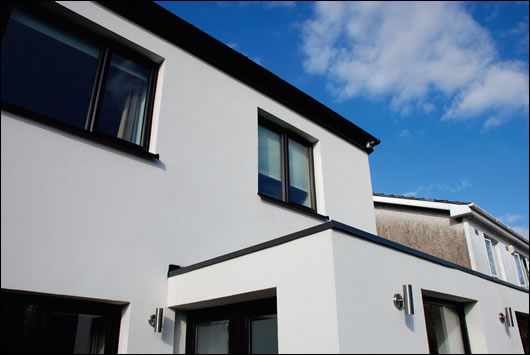 The walls were insulated externally with Aerobord's Platinum insulation

A variety of products – including an Intello membrane from Ecological Building Systems and tapes from Siga and Isover – were used to seal around windows, services and at other junctions. Energy assessors and consultants AAA Future Energy used thermal imaging to identify points of air leakage. The first blower door test produced a result of 15 air changes per hour, but this was gradually reduced to six.

"The one thing I'd like to emphasise is the air-tightness," says Martin Casey of AAA Rated Energy. "You can do what you want but we'd never have gotten the house to an A without the air-tightness." While 6 ACH might not seem impressive compared to the air-tightness of new low energy buildings, it's a good result for a 1970s hollow block house with suspended timber flooring – a notorious point of air leakage.

Lee installed a Proair 300 heat recovery ventilation system – the unit is Sap Appendix Q listed, an independent UK database of heating devices, to have an efficiency of up to 85%. With a factory in Tuam, Co Galway, Proair Systems is the only Irish manufacturer listed on Sap Appendix Q.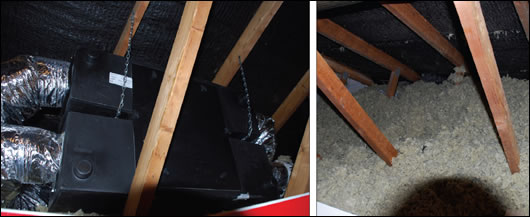 (left) The Proair 300 heat recovery ventilation system; (right) the roof was insulated with 600mm of Rockwool

A 14kW Daikin Altherma air-to-water heat pump is the main source of space heating. The Altherma unit is certified by the Sustainable Energy Authority of Ireland's Harp database to have a co-efficient of performance of 3.8.

Lee's house is divided into three heating zones – upstairs, downstairs and hot water, and he's planning to install digital controls in each shortly. An evacuated tube array from Kingspan Solar provides hot water, supplemented by a 20.7 - 25.6kW Grant condensing oil boiler – the boiler is listed on Sedbuk, the UK boiler efficiency database, to have an efficiency of 92.4%.

Lee also fitted LED lights throughout the house. "Traditional tungsten bulbs use 60 watts of power, the LEDs used here were three watts," he says. Based on the BER calculations performed by AAA Future Energy, the upgrade slashed his energy demand – for space heating, hot water, ventilation and lighting – from 469.44 kWh/m2/year to 70.95 kWh/m2/yr – a G to an A3. Based on the same calculations the house's carbon emissions dropped from 121.8kg CO2/m2/yr to 17.5kg CO2/m2/yr too.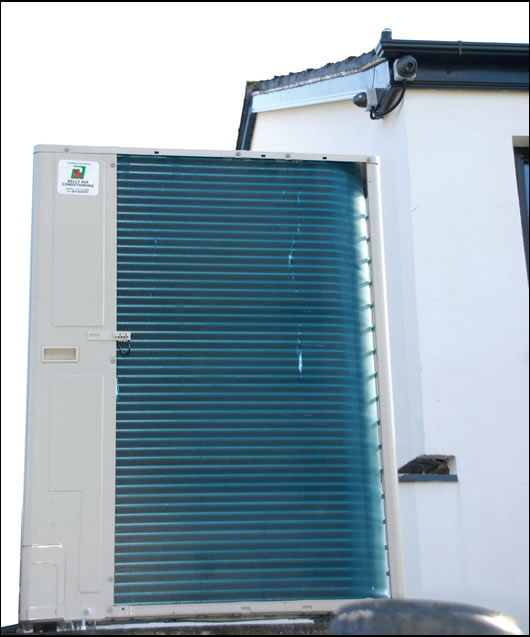 The evaporator for the Daikin Altherma air-to-water heat pump

Lee confesses that such an exhaustive upgrade was "not really practical in a cost sense," but adds that "the idea was that we'd do it and show people it can be done". Even if homeowners can't undertake a similarly exhaustive overall, he says, undertaking some of the steps could make a big difference. Lee's upgrade certainly did – and he's got the cert to prove it.


Selected project details

Insulation contractor: Ecowarm
Insulation suppliers: Aerobord & Rockwool
Energy assessors and consultants: AAA Rated Energy
Window frames: Eoin O'Shaughnessy Aluminium
Glazing: Carey Glass
Heat recovery ventilation: Proair
Air-to-water heat pump: Daikin Ireland
Condensing oil boiler: Grant Ireland
Solar panels: Kingspan Solar
Air-tightness products: Ecological Building Systems , Siga , Isover